Diets
Christmas table for those who fasted
Surely among the readers of "Culinary Eden" there are people who, despite the New Year's gastronomic madness of those around them, steadfastly observe the Christmas or Filippov fast. For them, Christmas is not only a bright holiday, but also a serious health test, because the end of a 40-day abstinence from meat, milk, eggs, sometimes fish and everything that is prepared from them, with a lack of experience and knowledge, can lead to unpleasant consequences. We will now tell you about how you should (and should not) celebrate the bright holiday of the Nativity of Christ.
Coming out of a long fasting is in any case stress for the body, since switching to a different type of diet requires changes in the functioning of the stomach and intestines. This is not scary for a young and healthy body, because its resources are enormous, but the elderly and weakened people should be very careful. Chronic illnesses, vitamin deficiencies, fatigue, and even changes in weather and atmospheric pressure make it much more difficult not only to fast, but also to end it. Wrong way out of fasting can lead to the appearance or exacerbation of peptic ulcer, colitis, pancreatitis, cholecystitis, or simply to poor health, which not only spoils the holiday for the believer himself, but also discredits his lifestyle in the eyes of others.
So, the first rule is that the exit from a long fast should last at least a week for a young and healthy person and 2-3 weeks for the elderly, weakened and suffering from chronic diseases. This time should not be considered
continuation of the fast, and consolidation of its results. Those who managed to do 40 days without fast food will be able to live without effort for another 1-2 weeks without a Napoleon cake and a plate of borscht.
Rule two – minimum fat. And this is not a new-fangled diet for weight loss, but the commandment of the Lord, which is clearly stated in the Bible: "Let them eat his meat (the sacrificial lamb) this very night … with unleavened bread and bitter herbs" (Ex. 12). You see, the modern advice of nutritionists that meat should be introduced into the diet a week after fasting is contrary to the Holy Scriptures. Let's try to figure out who is right. The meat of the lamb, that is, the lamb, is very different from the lamb and meat of other animals. Up to 2 months it is light, almost white, soft, juicy, tender, light and contains almost no fat. After 6-8 months, the lamb meat becomes fatty and takes on a characteristic taste, but even then the lamb contains practically no cholesterol. At the same time, meat is an important source of protein, which is necessary for many vital processes, in particular for the formation of enzymes consumed by the body during fasting. Lamb meat contains just such an amount of easily digestible fat, which is necessary for the transition of the digestive system to a new diet and assimilation of fat-soluble vitamins, the reserves of which are also coming to an end if there were not enough vegetable oils in the diet during the fast. Should
take into account that according to the Bible, to get out of fasting, lamb meat should be boiled or baked, but in no case should it be fried in oil.
Of course, lamb meat is difficult to find in modern conditions, but you can replace it with veal or white chicken meat, removing all visible fat. The amount of meat should be very small at first. It can be gradually increased, or you can take advantage of the situation and forever revise your meat consumption rate. Be aware of dietitian warnings about the dangers of any meat after fasting. For many Russians, meat dishes are automatically fatty, since they are prepared from pork or beef, and the portions are large, and nutritionists have no choice but to declare the meat harmful.
Due to the high fat content in the first days after fasting, milk, cheese, cottage cheese, sour cream, cream are not recommended, although low-fat kefir or low-calorie unsweetened (necessarily natural!) Yogurt are quite acceptable. However, this does not apply to low-calorie mayonnaise! It is better to forget about him forever. As for eggs, in the first days you can eat no more than one and only boiled or soft-boiled, but in no case fried eggs.
Rule three – a sufficient amount of plant foods. You cannot drastically reduce the number of lean dishes, as if
they are not very tired. The amount of vegetable products should be 2-3 times higher than the amount of animal food. For normal bowel function, fiber is needed, and vitamins and minerals contained in vegetables, fruits and cereals will help to easily assimilate heavier animal foods. In addition, many vegetables and spices (remember bitter herbs?) Contain substances that stimulate the appetite and stimulate digestion. In the first days after fasting, aromatic herbs – dill, parsley, basil, cilantro, tarragon, mint, thyme – will help you to do without fatty sauces and to assimilate meat food.
Rule four – separate meals. The combination of protein and carbohydrates in one meal is highly undesirable in the first week after fasting. This means that pancakes and pies with meat and eggs, pizza, dumplings, meat with pasta, porridge and potatoes are best left for later. The same categorical prohibition exists on combinations of fish and eggs, meat and dairy products. "But what about the quote from the Bible, which speaks of unleavened bread?", You ask. The key word here is "bland". This refers to ritual yeast-free bread made from wheat, rye, barley, oats or spelled. Flour in biblical times was not as thin and refined as it is now, therefore, bran remained in the bread, and it was digested in a completely different way from modern bread, let alone rich rolls. Yeast bread and buns are in themselves quite heavy foods for the stomach, and in combination with meat and after fasting, they can lead to unpleasant consequences. In addition, during the fast, you probably got rid of a few extra pounds. Why spoil everything with simple carbohydrates – sweets and pastry.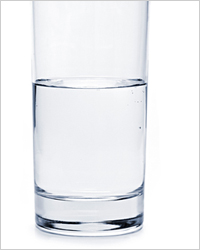 And last but not least, the amount of food should be minimal, just to satisfy hunger, but you cannot limit yourself in liquid. As Seraphim Sarovsky said: "Just don't eat anything to your fill, leave room for the Holy Spirit." A very wise rule from the point of view of modern dietetics, because after a long abstinence from heavy food, the body simply will not find enough enzymes to break down and assimilate a large amount of food. In order not to feel hunger, eat in small portions 4-6 times a day (especially since you do not need to go to work in the next 2 days).
As for drinks, refrain from soda, sparkling and dessert wines and spirits for now. The ideal drink during the day is spring water. You should be careful with juices, even natural ones: getting into an empty stomach, they irritate its walls. Tea, especially green tea, can have the same effect, so it is better to brew it loosely. A glass of dry wine after fasting is quite acceptable, but only as an accompaniment to dinner. Light wine will help assimilation of food, relieve fatigue accumulated during the day and cheer up.
What exactly should be eaten after the Nativity Fast? The day before Christmas, believers are instructed to spend in the image of Great Saturday, that is, to abstain from food all day until evening (Christmas Eve), until the first star, symbolizing the birth of Christ. The first meal after fasting in Russia traditionally consisted of sochi or kutya with honey and nuts (sweet porridge made from grains of wheat, barley, rye, even peas, later from rice, which is not entirely correct) and uzvar – a compote of dried fruits. According to the Charter of the Holy Church: "We poison the jam (boiled porridge) with oil (vegetable oil), but we do not eat fish; drink wine, thanking God. " As you can see, there is only wine among the foods prohibited during fasting. Leave the dishes from chopped boiled, baked, steamed or stewed meat with a side dish of fresh vegetables and herbs until morning. Everything else: pies, pancakes, fried potatoes, bacon, sausage, salads with mayonnaise, cakes and chocolates – let it wait a few days.
Christmas Eve Recipes
Kutia (sochivo) Eve Lenten for Christmas Eve
Ingredients:
1 cup of wheat, rye, barley (pearl barley) grains,
100 g poppy seeds
100 g walnuts
2-3 tbsp honey,
1 tbsp Sahara,
raisins and other dried fruits to taste.
Preparation:
Rinse the cereals and boil the lean liquid porridge in water, add sugar. (The barley must be pre-soaked for several hours.) Mash the poppy seeds, add honey and mix with chilled porridge. Add crushed nuts, garnish with dried fruits.
Uzvar
Ingredients:
1 liter of water
3 tbsp honey,
1 tbsp Sahara,
dried apples, pears, rose hips, prunes, raisins – to taste.
Preparation:
Rinse dried fruits, put in a thick-walled dish, cover with water, add sugar and bring to a boil, then add honey and immediately remove the pan from heat. Do not open the lid until the uzvar has cooled down. After an hour, strain and serve.
Remember that not only fasting itself, but also getting out of it requires concentration, inner strength and knowledge. Don't let temptations spoil the result of your 40-day work.
Olga Borodina
…